Wist je dat filmpjes op social media veel beter scoren dan tekst en foto's? Uit onderzoek van Forrester blijkt dat een goede video net zo veel waarde kan hebben als 1,8 miljoen woorden! Wauw! Video's worden 1200 procent vaker gedeeld dan een bericht dat bestaat uit tekst en een foto. Kortom, video's zorgen op social media voor het grootste bereik.
Ik maak regelmatig zulke korte filmpjes voor social media. Met mijn Iphone 11 (wat een fantastische camera!) ga ik voor jou op pad om jouw verhaal in beeld te brengen. De filmpjes zijn vaak voor eenmalig gebruik, om te delen op social media. Bijvoorbeeld van een evenement, training of andere bijeenkomst. Een goede manier om jezelf online te presenteren en de buitenwereld te vertellen waar jij mee bezig bent!
Als Razende Reporter leg ik jouw evenement niet alleen vast in beeld, maar ook in tekst. Ik interview de aanwezigen, verzamel quotes en schrijf na afloop een verslag voor jouw website of nieuwsbrief. De quotes en teksten deel je natuurlijk ook via social media en zijn handig om je volgende evenement weer te promoten!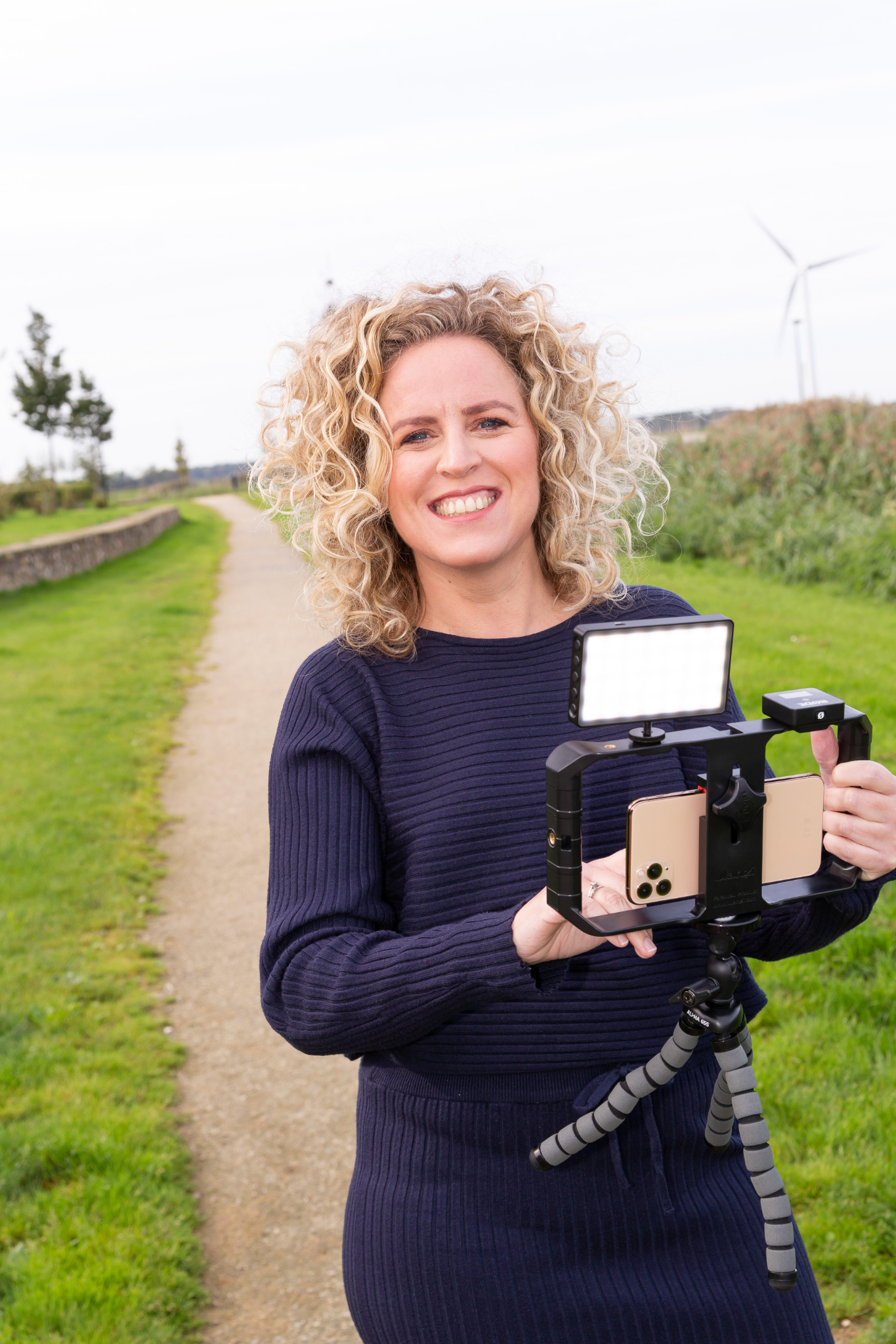 Nieuwsgierig?
Ik heb inmiddels al heel wat filmpjes gemaakt en gemonteerd. Je vindt ze hieronder of op mijn YouTube kanaal.